Events allow us to have to take part in a style of conscious living that we can look back on and have a story about. Community connection  is a key to living life consciously is experiencing new things that are in line with our morals, passions, and interests. Events have the ability to impact us for years to come. With the world still in a surreal state and most of us at home, we have put together several offerings as time for connection, engagement, and remembering to step into the world that we want to live in, even if that step through a computer. This events will continue through the summer, or until we are back to communal society. The events vary through the month. We will have some learning, meditation, connection, and fun! If you want to hang out online with us please join.
Shown in PACIFIC Time.
All held online due to  COVID-19 until further notice
Daily Online Group Meditation
Mornings Sunday – Saturday 7:00am – 7:30pm via zoom Visit here to learn more or join
Evenings Sunday – Thursday 8:00am – 8:30pm via zoom Visit here to learn more or join
Sunday Topic Talks – Coming Soon
Sundays 7:00pm – 8:00pm via zoom Visit here to learn more or join
Second Saturdays – November Only
Due to several factors, we will be canceling Second Saturday events for the remainder of the year. November 14th we will have a gratitude celebration online to honor our deeply appreciated Consciously family and invite you all to help us usher in the next decade. The year 2020 has been a worldwide game changer, impacting the way we do business, interact with people, and ultimately each of our individual relationships with self. Each of us has been through a lot and we want to let this year be the launchpad to make the 2020's roar! The invitation to our November event will be sent in October and a link with details will be provided on this page. We wish you all the best as we enter into this fall season and hold you with us in our hearts always.
NOVEMBER 14th 5:30pm-9:00pm via zoom GRATITUDE
More Events Through The Year!
Life is about more than taking in new information, it is about acting on and interacting with that information. Experiencing new things is an important part of connecting and expanding our awareness. Public Events are a great way to meet new people and immerse yourself into a world of like-minded comrades.  It is also a great way to find a new culture you may not have known even existed! Some of our closest friends are people we have met at events that we didn't plan on going to.  These friendships have helped us grow in so many ways and we are deeply grateful that we took action and showed up for the events. In today's world it can be easy to lose track of like-minded people and find yourself feeling like the odd one out. Over the years, seeing new things, like vegan festivals, mastermind groups, and mass meditations, has shown us that there are many people out there like us. We invite you to explore events near you and take notice of what new things are popping up around you. Seeing what is happening in other areas is just one more opportunity to try something new. Maybe a trip you have been planning will coincide with an event you wouldn't have otherwise thought to go to.
1 Life Fully Lived
 Visit the events page to learn more about the workshops, calls, and community.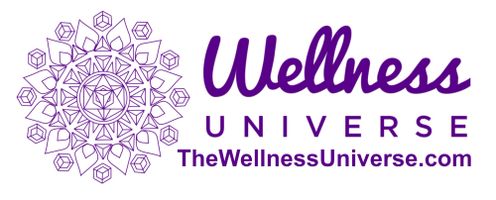 Wellness Universe's Annual  Soul Treat
CANCELED
Please visit The Wellness Universe for more
SUNDAY TOPICS TALK
Join us on Sunday evenings for a one hour talk at 7pm before our 8pm meditation. Each week we will focus on one of the areas we teach at Consciously. If you are interested in Meditation, Nutrition, Life Coaching, or Emotional Release, spend this hour with us each month. On months with a fifth Sunday, we will have a 'Down The Rabbit Hole' conversation where we take these concepts to the next level and open the door to deeper practices.
SECOND SATURDAYS
Please join us each month on the second Saturday for an evening of fun, learning, good food, and incredible people! Connect with our community and engage in content from Consciously and guest speakers. This is a potluck style event kicking off with ice breakers, meditation, surprise content, and a 20 minute talk with hand selected guest speakers featuring 5 things they have learned from their profession. This year we will be co-hosting second Saturdays with Sacredly, a non-profit organization for sacred living. Sacredly will be offing an experience at each event corresponding to the month's theme. The rest of the night is for connecting with each other and enjoying yourself! These events have limited space, please RSVP as soon as possible to save your spot!
Interested in creating an event with us?
We love collaborating with like-minded people, retreats, conferences, and events.
If you would like to propose and idea, or would like to bring Consciously to your event please contact us!
Please let us know if there is an upcoming events that you would like advertised.
It is a passion of ours to inspire more people to attend conscious events and live life Consciously!